Home » Outdoor Learning Lab
Outdoor Learning Lab featuring the Susan Bayh Outdoor Classroom.
Completed in 2021, the Outdoor Learning Lab transformed the Nature Center's backyard into a gateway connecting the scientific discovery taking place inside the Nature Center to the trail system, White River, and park grounds. To expand the park's educational mission, the space includes a central water feature, native gardens, and feeding stations that increase habitat and species diversity to serve as educational resources illuminating the natural history of central Indiana in a fully accessible manner.
Introducing interpretive signs and several observation points, the Outdoor Learning lab fosters self-guided scientific discovery, providing a sanctuary within the city where visitors can connect with the natural world. 
In 2023, the Outdoor Learning Lab received its capstone feature: the Susan Bayh Outdoor Classroom. Thanks to contributions from the Bayh family and Susan's friends, the Outdoor Classroom provides a covered gathering space for up to 50 people, allowing park programs to take place entirely outdoors.
Imagine a school group here for a field trip… Rather than being inside for half of their visit, they will be immersed in nature the whole time. Even while sitting in the Outdoor Classroom, they can hear the birds, see the leaves rustling in the wind, or see a squirrel run by.  It may sound like a little thing, but for those kids who don't spend much time outdoors those can be big moments.   
When not being used for park programs and special events, the Susan Bayh Outdoor classroom is available as a community gathering space for anyone visiting the park.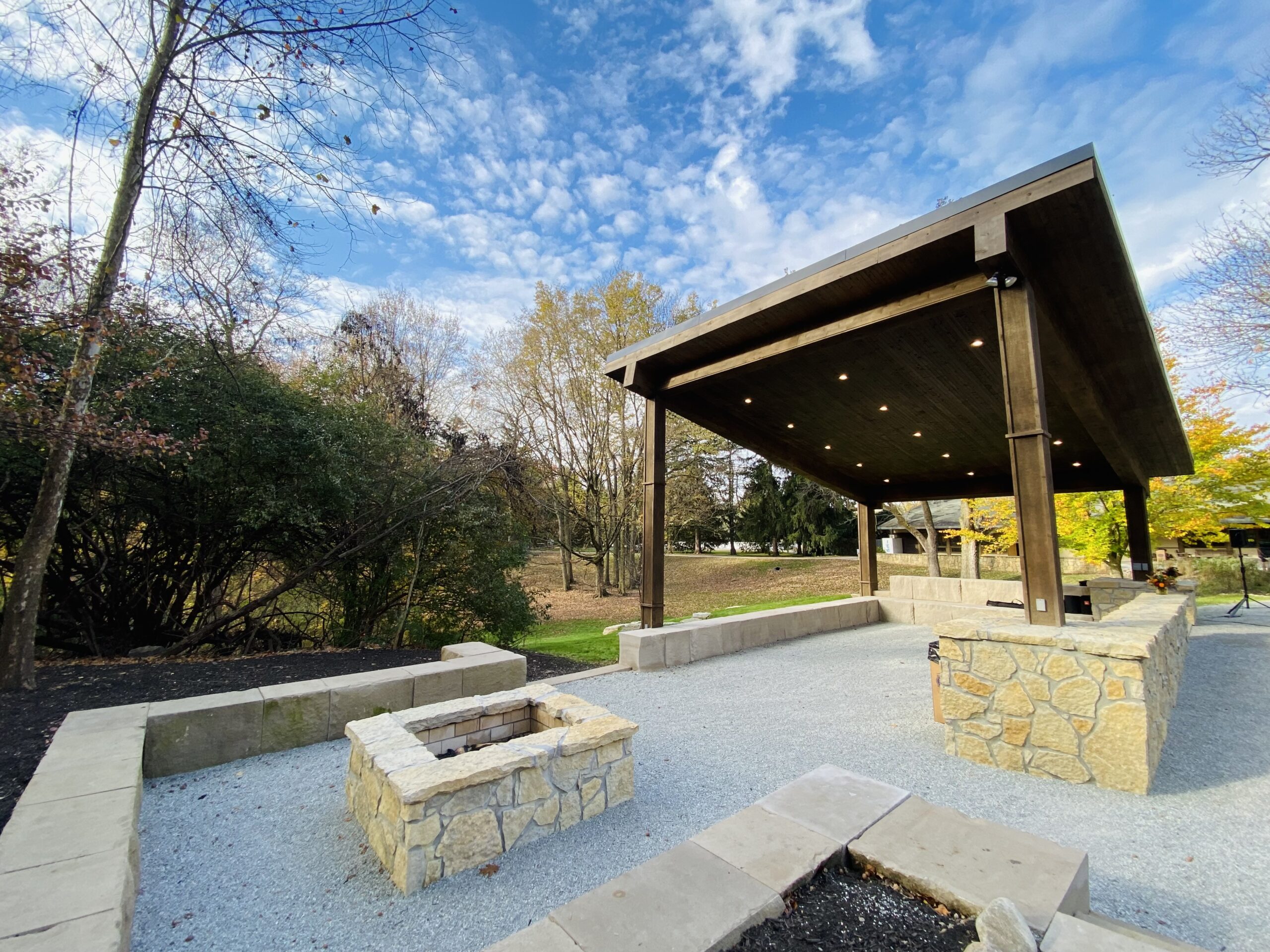 Susan Bayh Outdoor Classroom